Welcome to our homepage!

This website will allow you to locate anyone buried at Joshua Creek Cemetery. Use the " Locate a Grave Site " to locate someone by name, then use the "Map of Cemetery" link to view the maps and locate the section you are looking for.

Currently, our web site is updated once a year. We recently added the oldest part of the cemetery, and we are making every effort to present you with all of the information that we have available.

Our goal is to provide you with a convenient way to locate the burial place of your loved ones. We hope this web site will help to lesson the confusion for you.

We are here to serve you, so please let us know what your needs and questions are. We are happy to help.

Please take a minute to visit our Donations page and see if you can assist in the efforts to maintain and beautify the cemetery.

Joshua Creek Cemetery is also proud to announce the new sign place in the cemetery. Anthony Barnes took his time and efforts to work on his Eagle Scout project in the Cemetery. With the help of the Desoto County Historical Society, Ponger-Kays-Grady Funeral Home, Donna McPherson and the Joshua Creek Cemetery Trustees, 60 unmarked graves in the original part of the cemetery now have markers on them. They also placed a large sign in the cemetery that shares a little more information on the Joshua Creek Church and the Cemetery when it was originally started in 1870.

Joshua Creek Cemetery is located in Desoto County, Florida, located just off SE Co. Rd. 760, East of Arcadia.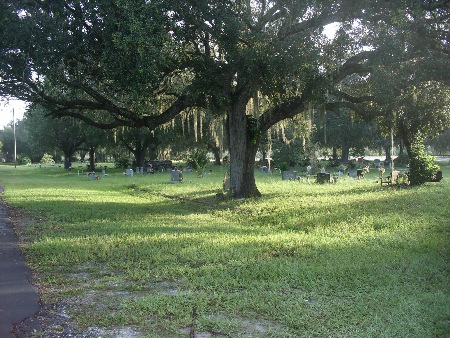 At this time we are excited to also share information for anyone having problems locating a buried loved one, or who would like to learn a little more history on the cemetery to contact Donna McPherson at dlmcpherson0848@comcast.net

Donna is a contributor to the Find A Grave site that locates and takes pictures of headstones and has them online for family members to view and leave notes on memories for others to see. Check out findagrave.com